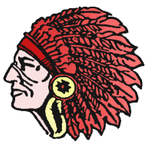 Here's to ole Comanche High
We've got the Spirit to do or die.
Send the banner up on high, and
Shake down the Thunder from the sky.
Although the odds be great or be small,
Comanche High will win over all
As our loyal Saints go marching
Onward to victory!

FIGHT! FIGHT! FIGHT!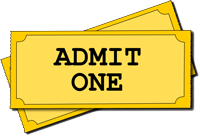 HS FOOTBALL
Adults $5.00 (College and up)
Students $5.00 (K-12)
Senior Citizen $3.00 (Age-60)

Passes Honored:
OSSAA & OCA
Comanche and Visitor Faculty Passes (Card Holder Only)
School Board
Comanche Senior Citizen Passes
Comanche Season Passes
Adult Season Pass - $50

Student Season Pass - $25

Senior Citizen Season Pass - $25
Contact Jaicee Combs to purchase your athletic pass.