Sophomores and Juniors who would like to take the PSAT test need to sign up in the HS counselor's office. The exam will be Wednesday, Oct. 12th. The cost is $18.

Comanche lady Indians Softballl heading to STATE!!! Congratulations girls and coaches!!

Softball regional games will be live streamed on the Comanche PS Athletics Facebook page. The first game will be Thursday at 1:00 pm live from Perry High School.

The Oklahoma State Board of Education recommends that a college-and-career readiness exam be a requirement for high school testing. Community stakeholders who wish to make a case for either the ACT or the SAT exam to be taken in the Spring for Comanche 11th graders may do so here. If you wish to participate, please click the link below.
https://www.surveymonkey.com/r/FVTZ9ZQ

Once again this year CPS will have the policy that students leaving the football game, without a parent escort, will not be allowed to reenter. It includes students with passes. Thank you for your cooperation in this manner.

Comanche JOM Committee to Meet The Comanche School District Title VI committee will meet on Wednesday, September 14, 2022, at 11:45 a.m. to elect committee members and to review and consider approval of the JOM Indian Education contract proposal for the 2022-2023 school year. This meeting will be held in the administration building. This meeting is open to the public.

Comanche Chamber Pep Rally @ Football Field Wednesday, September 7 at 8 PM

Parents and Guardians, As we continue in-person learning this fall, the safety of our school community remains a top priority. With the possibility of COVID again being on the rise during the school year, the Oklahoma State Department of Health and the Oklahoma State Department of Education is offering free, optional COVID-19 testing program for students and staff within our school district at Comanche as part of a grant opportunity. The grant opportunity allows us to pay for sanitation supplies and an additional janitor. The procedures will be the same as the 2021-2022 school year. Permission slips will go out on Wednesday August 24, 2022. Please see the document located under the district tab for the permission slip and FAQ's Sheet. Thank you for your help with this endeavor.

Good evening. This is a reminder from Comanche Public School District that tomorrow is Election Day! You can vote in person at your voting precinct from 7 a.m. to 7 p.m. To locate your voting precinct and obtain a sample ballot, please visit the state election board website at
www.ok.gov/elections
. This is the runoff primary election for Congressional seats as well as state schools superintendent and other statewide offices. Ballots will vary based on your political affiliation. Thank you for using your voice at the ballot box. Elections influence the future of public education for our students.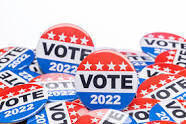 Dear Parent or Guardian, The Comanche Public School will be using a new parent app, Stopfinder, for the upcoming school year. Stopfinder is an easy-to-use, all-in-one app that allows you to have the most accurate information about your student's bus schedule at any time from anywhere. The email address that is currently on file with the district will be used for Stopfinder setup. Please contact Sean Hushbeck at
seanhushbeck@cpsok.org
or your student's building office to make a change to your primary email address prior to Aug 12th. Stopfinder can be downloaded for free from the App Store or Google Play. Stopfinder will require an invite and registration through the district prior to accessing your student's transportation schedule. Please watch for a Stopfinder invitation, which will be sent to your primary email address, between Aug 15th through Aug 17th. Please contact Sean Hushbeck at 580-439-2935 or
seanhushbeck@cpsok.org
with questions.


Comanche HS Offering Concurrent classes on Campus Parents of Juniors and Seniors please see the link in the related News Article for Cameron Concurrent Classes offered on the high school campus.

The safety of our students and staff is of the utmost importance to CPS. We are pleased to announce that at Tuesday night's school board meeting the board approved a contract with the City of Comanche for a full-time resource officer to be on-site at our campus beginning in August. Based on the April SRO survey results, 86% of respondents indicated having an SRO on campus would be a benefit to students and staff. CPS is excited about this partnership. It is an additional safety measure added to the many other measures that have been implemented during the past four years. The city and school officials have jointly selected Officer Ronnie Branch for this position.

Reminder: The Student School and Activity Fund application is available in Chahta Achvffa through August 31. This program offers an annual $100 grant to purchase school supplies and clothing for Choctaw students possessing a tribal card.
https://chahtaachvffa.choctawnation.com/

Parents of returning students we need every returning student re-enrolled before July 1st. if you didn't get an email with your snap code please email
lauragordon@cpsok.org
and add the name of the child you need a snap code for. Thank you!

Remember to Vote June 23-24: Early Voting at County Election Board (8 a.m. to 6 p.m.) June 25: Early Voting at County Election Board (8 a.m. to 2 p.m.) June 28: Election Day (7 a.m. to 7 p.m.)

Please see the link for the Elementary Supply List for the 22-23 school year in the News Feed.

Johnson-O'Malley Parent Committee Meeting May 13, 2022 9:00 AM Agenda Item: Item One: Discussion of the Comanche School District's Participation in the National JohnsonO'Malley Association (NJOMA) Conference:  The Chickasaw Nation is making funds available for the district to send a representative to the NJOMA conference to be held in Las Vegas, NV from 9-19 thru 9-21-22.

Returning students parents do not forget to re-enroll your child. You should have received an email with the snap code. Please check your spam folder the emails for the elementary were sent May 3rd. If you did not receive an email you can email
lauragordon@cpsok.org
with the students name and we will send you the snap code. We need this done by June 30th. Thank you!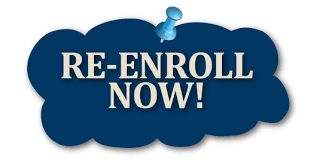 Comanche Title VI Committee to Meet The Comanche School District Title VI committee will meet Wednesday, May 11, 2022, to review and consider approval of the Indian Education grant proposal for the 2022-2023 school year. This meeting, which is open to the the public will be held at 11:45 a.m. in the boardroom located in the administration building